Doimo Salotti Reseller
CHOOSE WHO FURNISHES SINCE 1892
Reseller Doimo Living Rooms
50 Years of Experience in Upholstered Furniture
Doimo Salotti was founded in 1968 and now has more than fifty years of history and experience in the world of upholstered furniture.
The official inauguration of Doimo Salotti took place on February 1, 1969, and the following day, Il Gazzettino di Venezia dedicated an article to the event published in the national section of the newspaper, giving credit to the entrepreneurial activity undertaken by founder Giuseppe Doimo and his brothers, who believed in and invested in one of the poorest and most forgotten countries in the Quartier del Piave at the time.
Doimo Salotti thus begins, its journey in the furniture world, a journey that has been countaged by a constant and balanced development, reaching a leading position in the upholstered furniture sector, both in terms of production potential and commercial set-up, with a widespread and consolidated presence in Italy and abroad, the latter market that is gaining more and more importance in terms of visibility and business, thanks to the growing interest in made in Italy, a symbol of quality and refinement.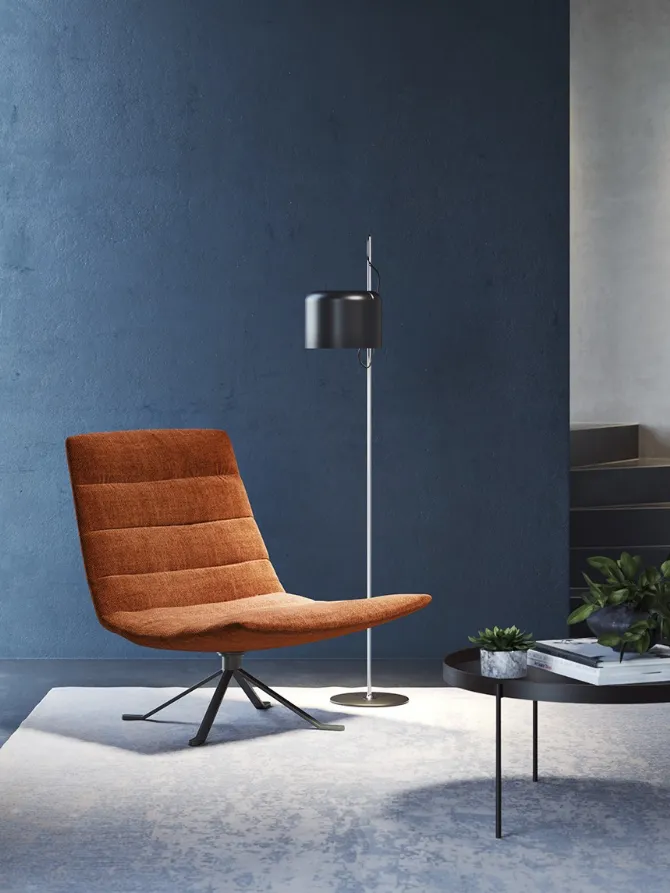 The Catalogue of Doimo Salotti
Doimo Salotti's collections of upholstered living rooms and complements offer great compositional freedom that can meet any living need.
For this reason, Cavallini Linea C profitably cooperates with Doimo in furnishing their customers' interiors.
We can provide our customers with the entire upholstered and complementary catalog of Doimo Salotti: sofa beds, sofas (designer, modern, classic, fabric, leather or faux leather), armchairs and complements such as ottomans, coffee tables, wallpaper sideboards, rugs, bookcases, mirrors, lamps and pictures.
Our showroom in Varedo displays some of the Doimo Salotti catalog products available for our customers.